Space to solidarity and social cohesion

We study the ongoing social changes. We design welfare and policy models. We promote the debate on current social themes.
Partners
In these years we worked with:
News / Events
Follow all the events promoted by the Foundation and its partners

Future Perspectives in Home Care Services
Easy Care Foundation and the social cooperative Coopselios are arranging a meeting on integrated local welfare and home care services innovation. The event will take place at the international center Loris Malaguzzi on the 2nd of December at 2 p.m.

After the meeting, it will follow a theatrical conference with Paolo Vergnani.
For more information visit the event page.
read more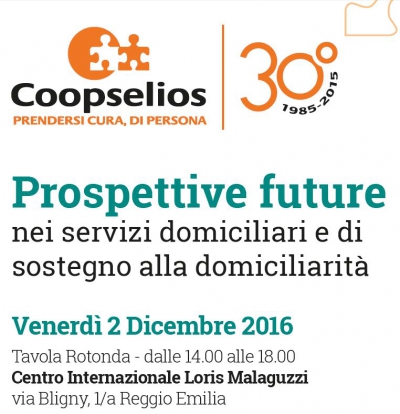 Ocis Newsletter
http://www.socialcohesiondays.com/en/international-observatory-on-social-cohesion-and-inclusion/
The International Observatory on Social Cohesion and Inclusion (OCIS) is a laboratory of observation, analysis and reflection on the genesis, development and consolidation of social cohesion in contemporary social and political communities.
In addition, OCIS has its related newsletter, aimed at spreading scientific articles and informative reports, interviews, stories and voices of civil society, current news and important events related to social cohesion. A tool for sharing contents, ideas, purposes.
read more
Dolibarr ERP/CRM devcamp in Italy for the first time
3 - 4 - 5 June 2016 / www.dolibarr.it
The "Devcamp 2016" will be held outside France for the first time, precisely at the dock of Genoa, where there will be a presentation of the software and the community that inspire the project.
Participation is free, but the event registration via Facebook or Eventbrite would be appreciated.
read more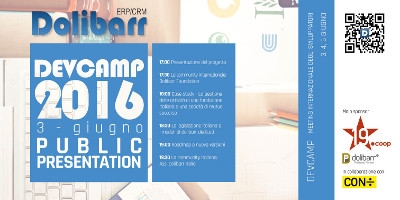 Come find us
Headquarters
Via A.Gramsci 54/H Reggio Emilia
Phone: 0522 378622
Fax: 0522 378680
Ask Informations
COM_BLUE_PAGEBUILDER_NAME_MUST_NOT_BE_EMPTY_TEXT_
COM_BLUE_PAGEBUILDER_PLEASE_PROVIDE_A_VALID_EMAIL_TEXT_
COM_BLUE_PAGEBUILDER_MESSAGE_SHOULD_NOT_BE_EMPTY_TEXT_
COM_BLUE_PAGEBUILDER_CAPTCHA_NOT_VALIDATED_